Linda & Joan Prologue: "Four Months Earlier"
"Four Months Earlier" is now available!
---
Part one of the Linda & Joan story is now available! It's a free, standalone prologue and will take about 20 minutes to play.
Linda is visiting Russell in Los Angeles, where he now lives. We join them halfway up a hiking trail. You must walk them to the top. Linda is using a stick and is unable to move as quickly as Russell. Keep them within earshot and they'll chat about Linda's visit and the past, while trying to find the right time to bring up what's weighing on their minds.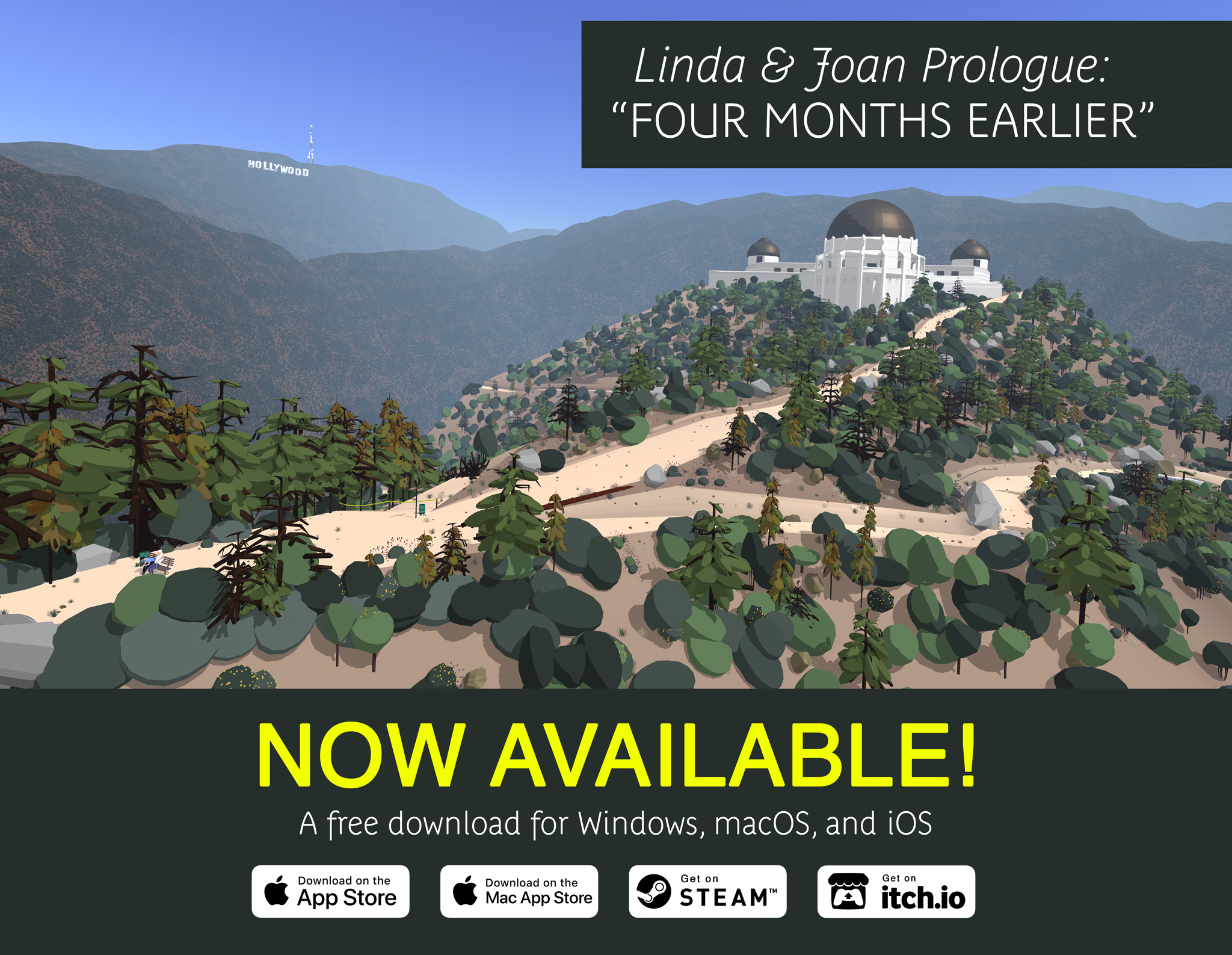 Get Linda & Joan Prologue: "Four Months Earlier"