Linda & Joan Prologue: "Four Months Earlier"
Bonus Scene: "The Candle"
---
"The Candle" is a new bonus scene available exclusively to members of the Linda & Joan Mailing List.

This short experience is based on a poem that the real Linda Quinn wrote in the winter of 2004.
Available for Windows and macOS.
Sign up to the mailing list for free here and get "The Candle":
https://www.lindajoan.com/the-candle
Thank you for your support,
Russell.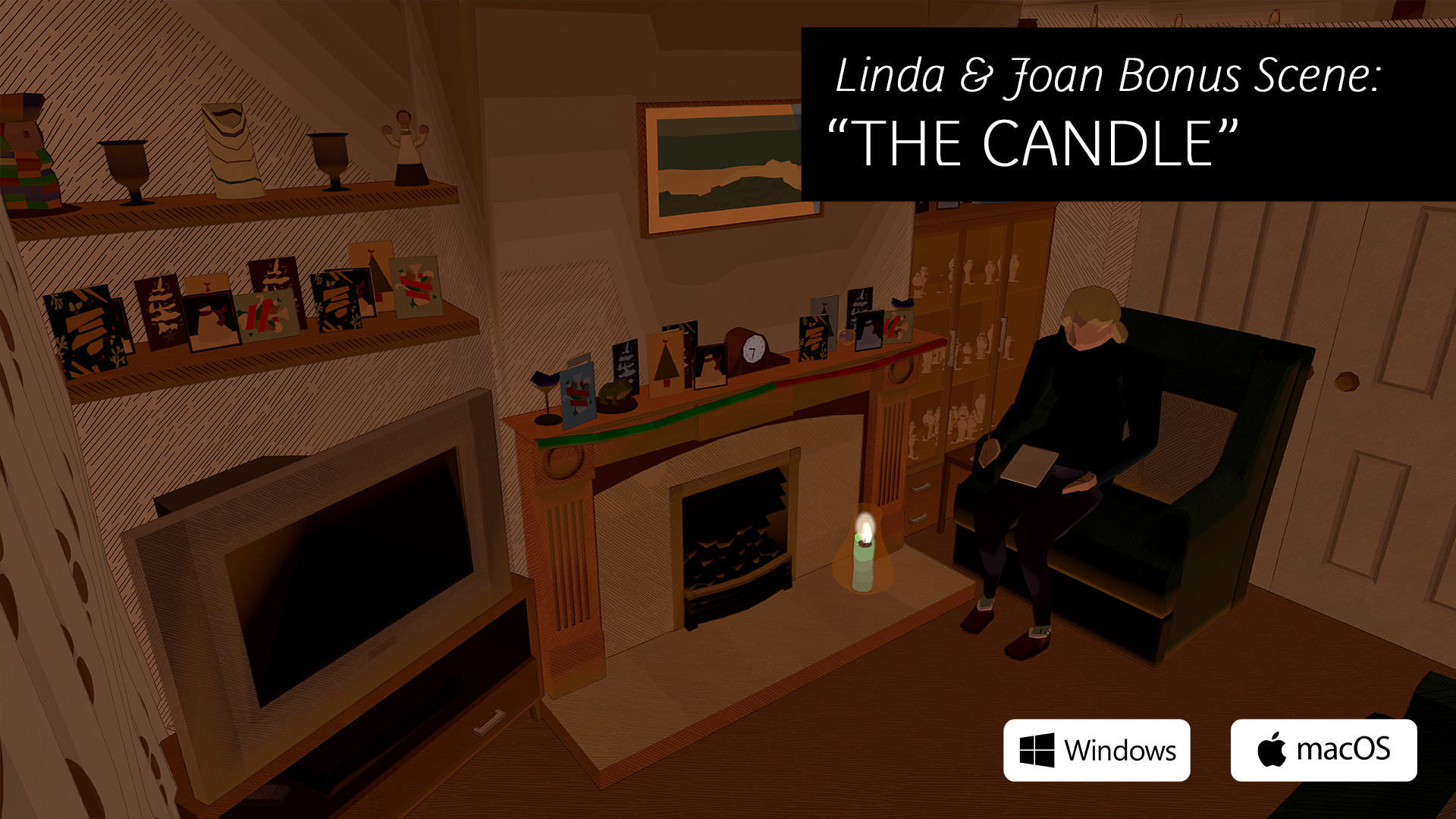 Get Linda & Joan Prologue: "Four Months Earlier"