Linda & Joan Prologue: "Four Months Earlier"
Zine Club Issue #2 is out!
---
Linda & Joan Zine Issue #2 is out now!
While this project can stand alone, it has been designed as a companion experience for Linda & Joan, the forthcoming narrative video game based on Russell's family (due for release in 2022).

Zine readers will find that in-game characters, conversations, situations, and found objects resonate with a deeper meaning. Furthermore, certain side puzzles in the game will only be solvable by those who own the printed zines, giving access to hidden scenes exclusive to Zine Club members.

Issue #2 includes:
• 16-page zine with cardstock cover
• 24-page reprinting of To Nanny, A Bird Book (1985)
• Four full-color photographs in a slip envelope
• Double-sized puzzle piece (1 of 9)
• Protective poly sleeve
JOIN HERE: https://www.lindajoan.com/zine-club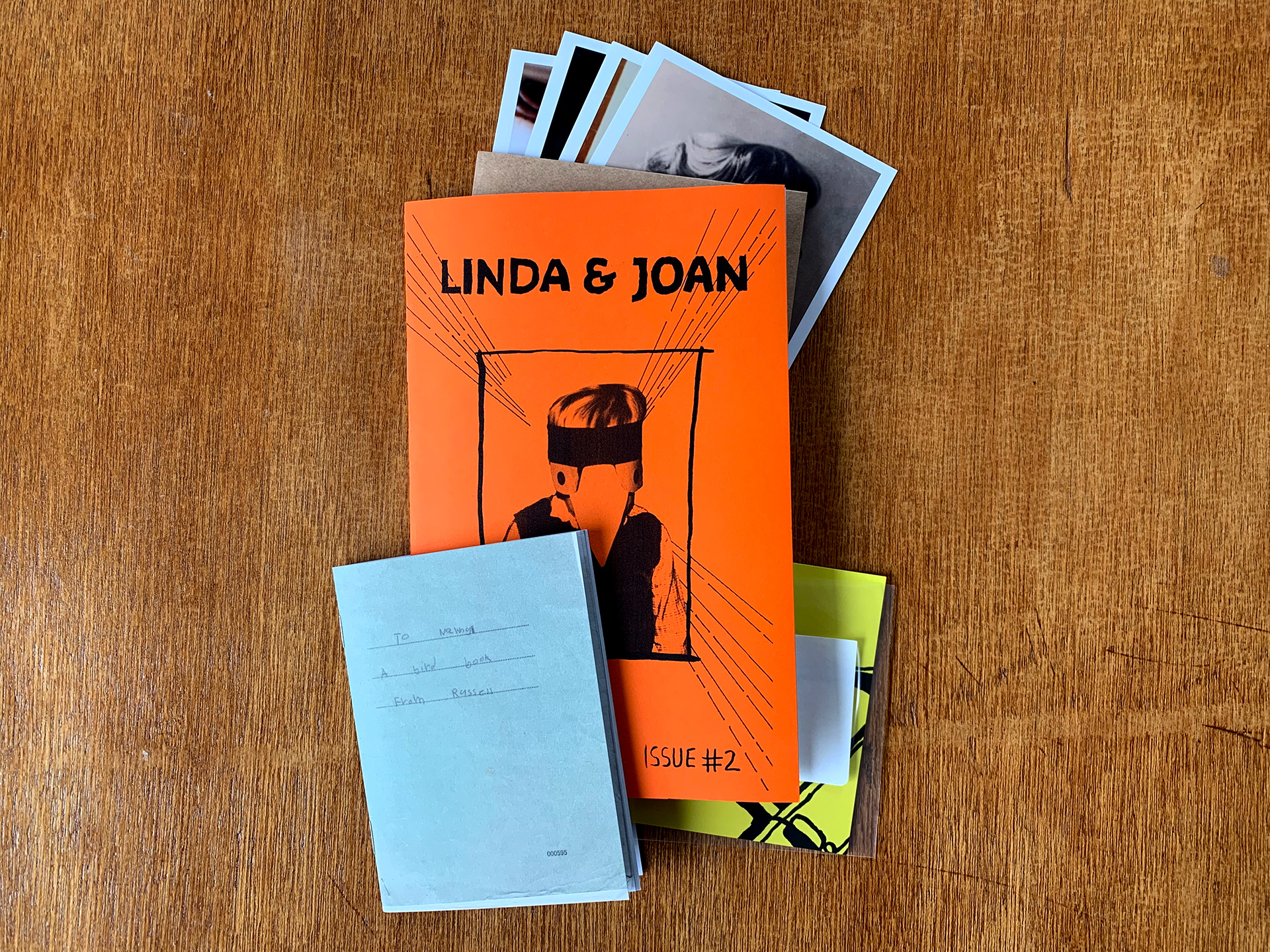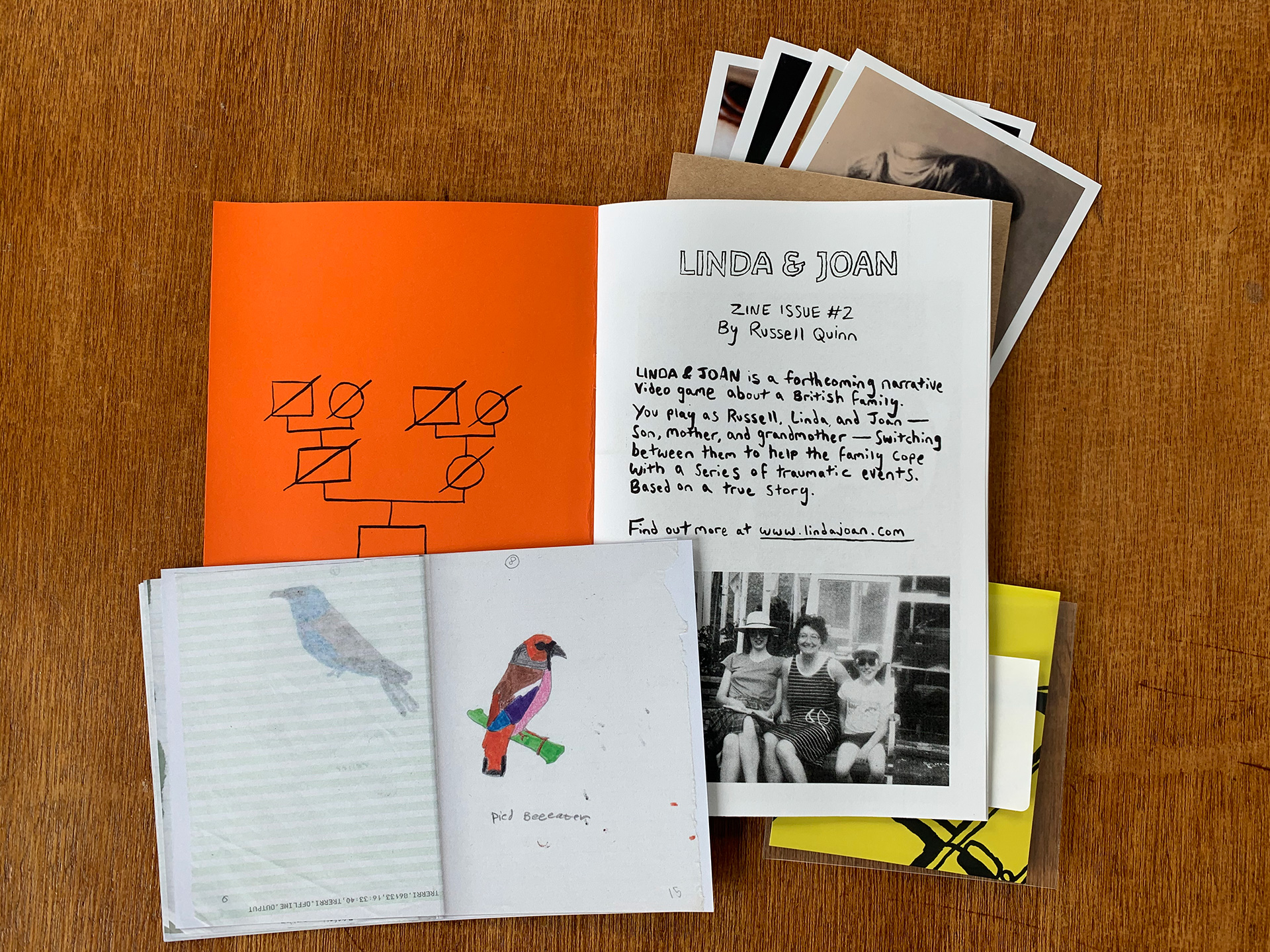 Get Linda & Joan Prologue: "Four Months Earlier"